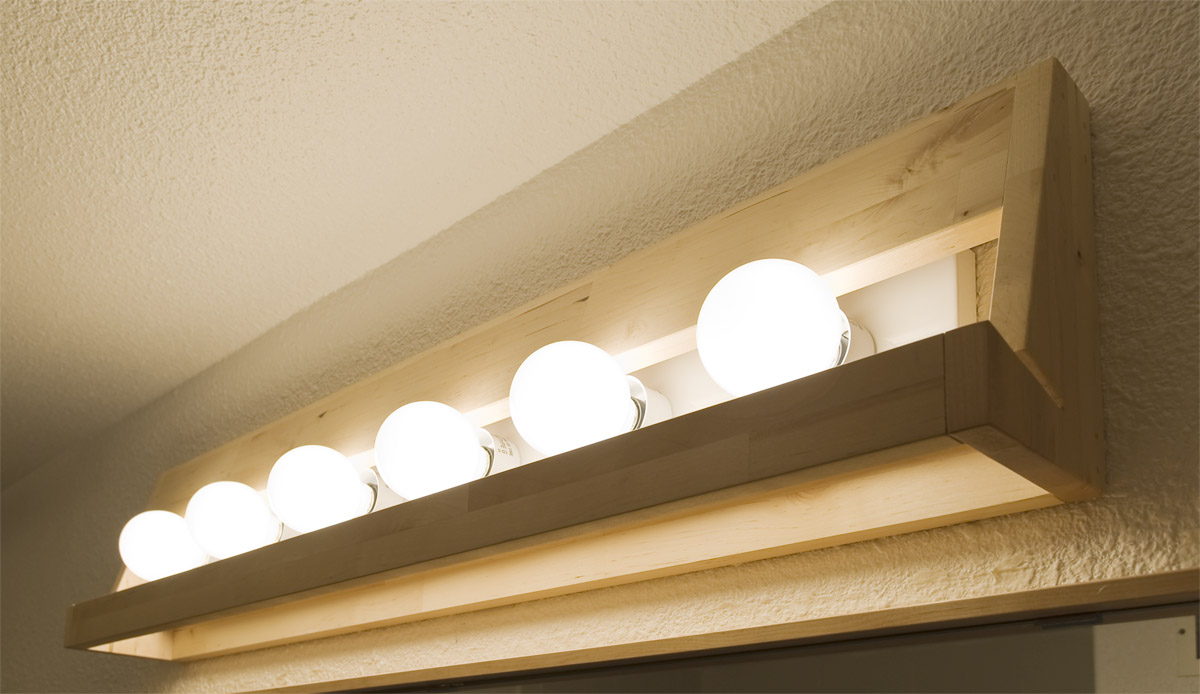 Here is a piece I designed and built for my client's guest bath. They wanted a high end look, but had a very limited budget.
Materials: Ikea Varde Shelf, Generic 6 bulb vanity strip light, Plexiglass
Cost: $130.00
Featured on: Ikea Hacker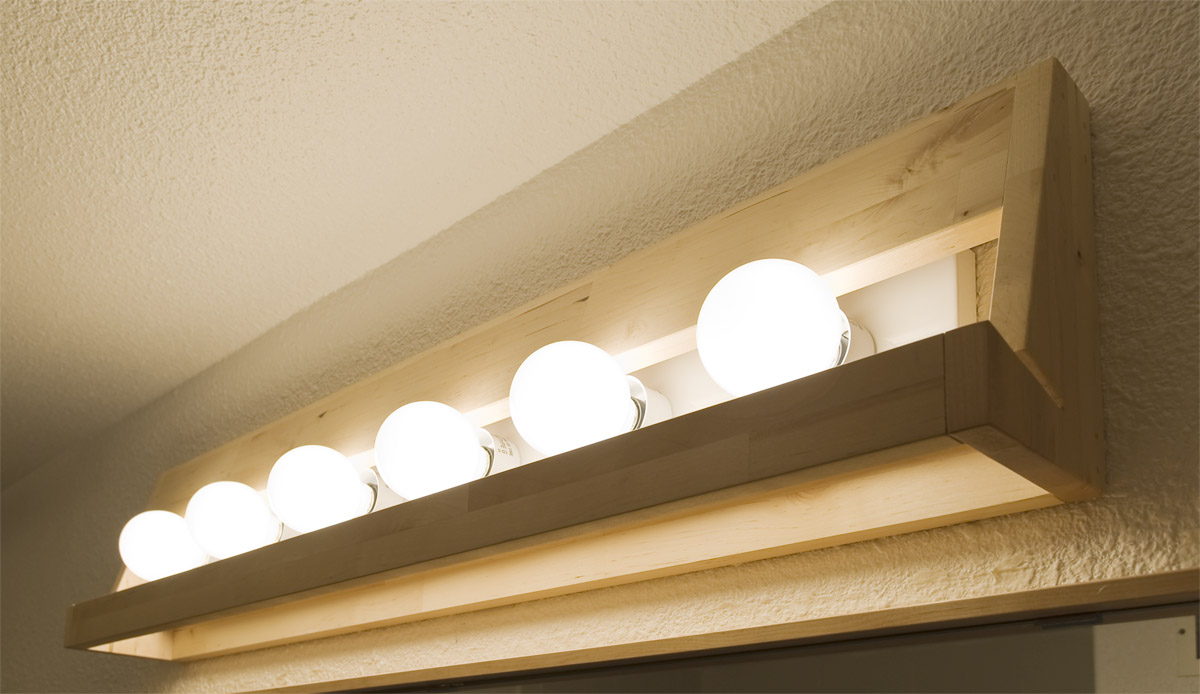 Here you can see the cheap fixture as the guts of the piece.
I used this ikea wall shelf to match the existing wood/finish of the other pieces in the space.